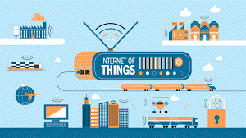 The Internet of Things, or IoT, is emerging as the next technology mega-trend, with repercussions across the business spectrum. By connecting to the Internet billions of everyday devices–ranging from fitness bracelets to industrial equipment–the IoT merges the physical and online worlds, opening up a host of new opportunities and challenges for companies, governments, and consumers.
Connecting the sensors, devices and machines in the physical world to the Internet creates multiple new digital opportunities for industries, including:
Retailers creating more personalized in-store shopping experiences
Life Sciences firms remote monitoring of clinical trials and medical devices
Banks providing better offers and more engagement via tellers and ATMs
Restaurants reducing customer wait times with "just-in-time" meal preparation
Insurers increasing revenue through asset monitoring
Manufacturers predicting when equipment will need maintenance
Logistics firms designing real-time visibility into location and condition of assets
KPGTC partners with our customers to identify IoT business cases and put into place the technology to create entirely new business models and revenue streams, while reducing costs and boosting efficiency. Services include:
Ideate
Prototype
Scale
Manage
Augmented Reality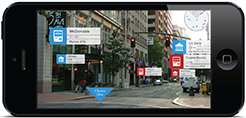 Augmented Reality blurs the line between what's real and what's computer-generated by enhancing what we see, hear, feel and smell. Augmented reality is changing the way we view the world -- or at least the way its users see the world. Picture yourself walking or driving down the street. With augmented-reality displays, which will eventually look much like a normal pair of glasses, informative graphics will appear in your field of view, and audio will coincide with whatever you see. These enhancements will be refreshed continually to reflect the movements of your head.
KPGTC can help you realize your AR Application.