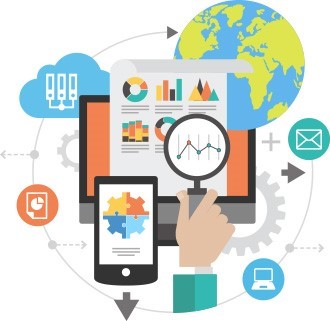 Do you have a business idea? Are you looking to have software solution? Your search ends here. We at KPGTC have the expertise to build the custom software for your Business. Starting from Consulting to Design, Mobile to Cloud and Digital marketing to App promotion, we can be your extended IT team to support you in all your IT needs.
KPGTC have the infrastructure' expertise' and know-how to develop a product quickly and economically' clearing the hurdles you may face in its creation.
With our Agile and Scrum-based methods for distributed product engineering, KPGTC is uniquely equipped to develop innovative products that meet your customer demands and deliver value.
Our focus on emerging technologies and extensive experience in creating future-proof and scalable products enables us to design production-ready solutions for current-day software challenges.
Business Acceleration Process
KPGTC also has a unique and comprehensive Business Acceleration Process that is unparalleled in the industry. Our process has three distinct phases with clear periodic milestones and deliverables. These phases are:
Business Validation and Positioning
Business Development and Market Launch
Execution and Operations
Once your business is successfully launched and is operating smoothly, as your co-entrepreneur, KPGTC will continue to be an integral part in your new venture assisting with the operations as and when required. KPGTC may take a board seat or an advisory board role in the new market subsidiary or if it is a regional product or solutions distribution center, our team could provide fiduciary oversight for the operations.
Based on the assessed needs/targeted goals of your business, KPGTC will continue to support and be involved in your operations till your venture undergoes a liquidity event - IPO, M&A, Divestiture, etc.